While our
motel chairs
are great for a snack, a small meal or a lounge, the bistro set is perfect for a full supper.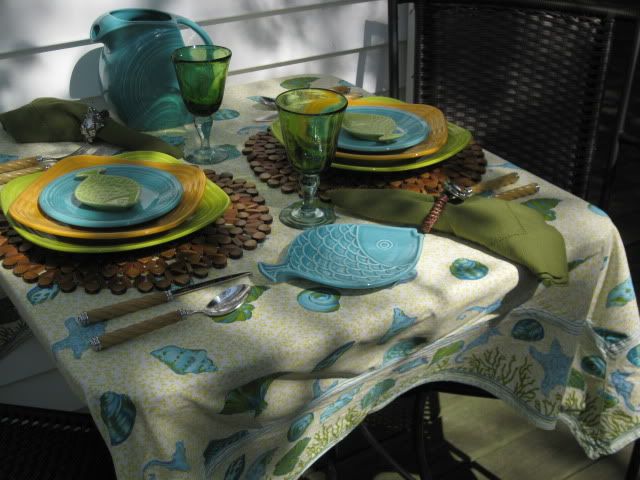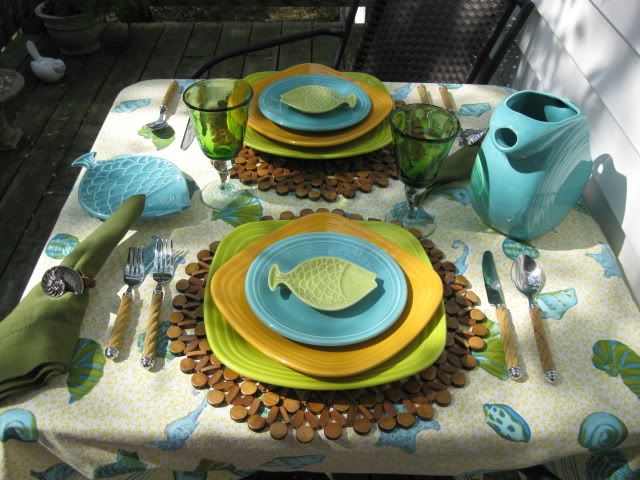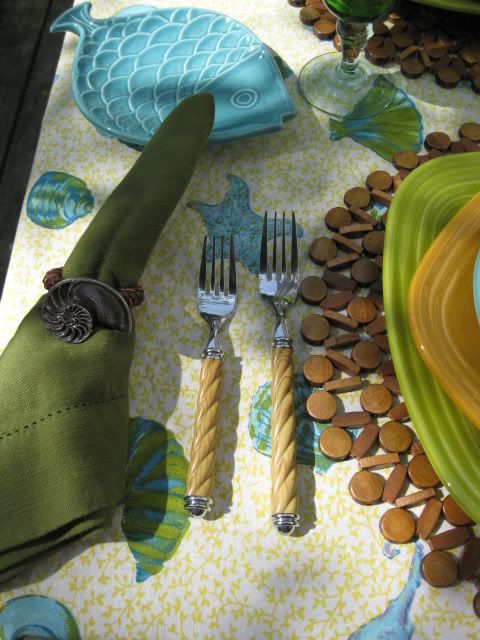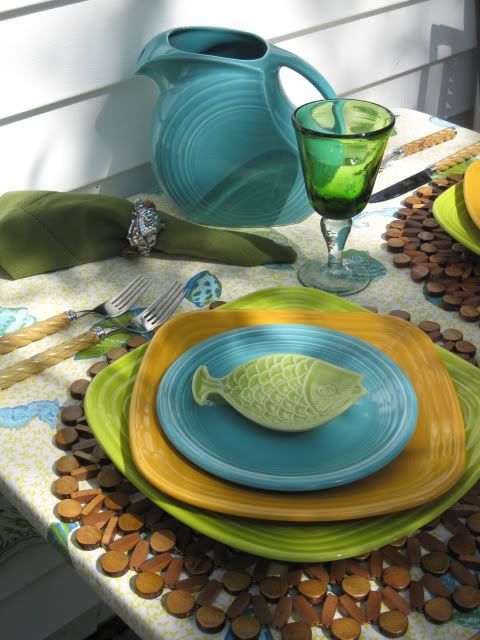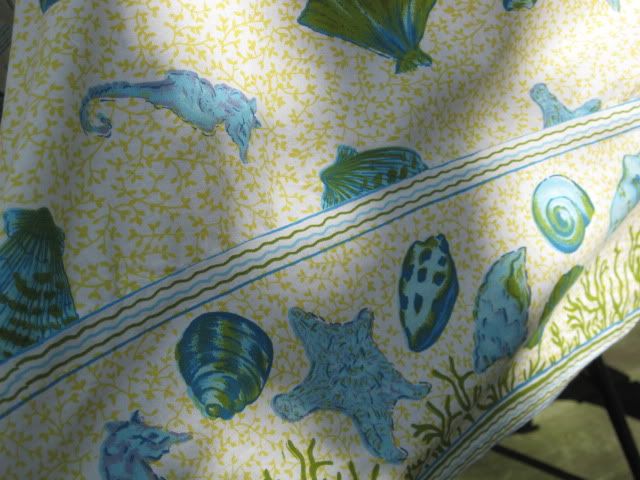 The April Cornell tablecloth is a souvenir from Portland, Maine. Do visit
Maxwell's Pottery
if you're fortunate enough to visit this great city. In addition to lovely tableware and linens, Maxwell's also has great customer service! I love how the cloth highlights the Fiesta dinnerware and the Mexican glass goblets.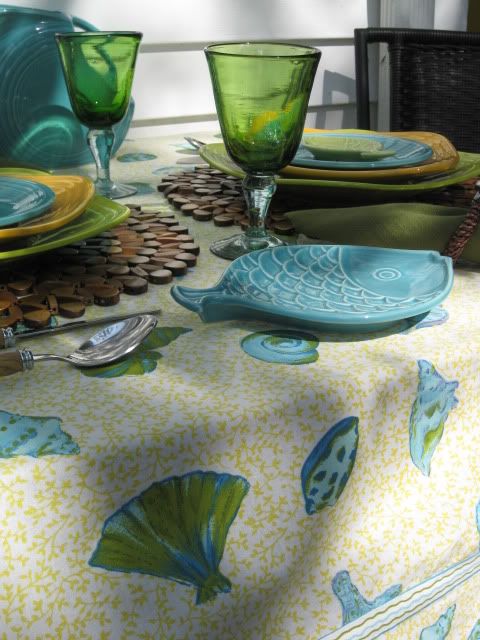 The shell napkin rings and the fish plates are souvenirs from Newport, Rhode Island. I like the contrast of the bright fish plates with the wooden bead placemats and the Gibson Royal Rope flatware.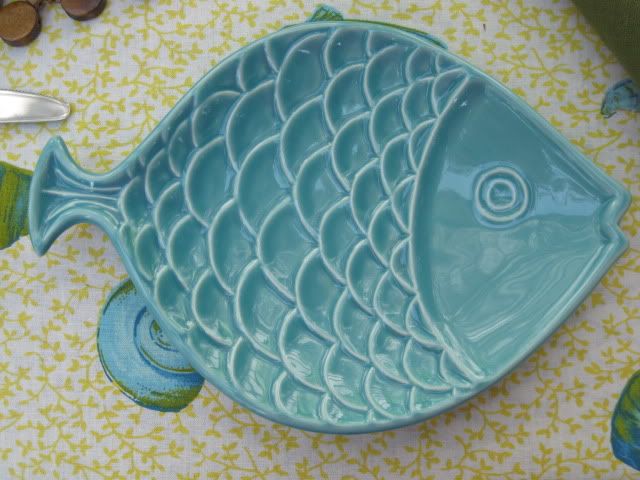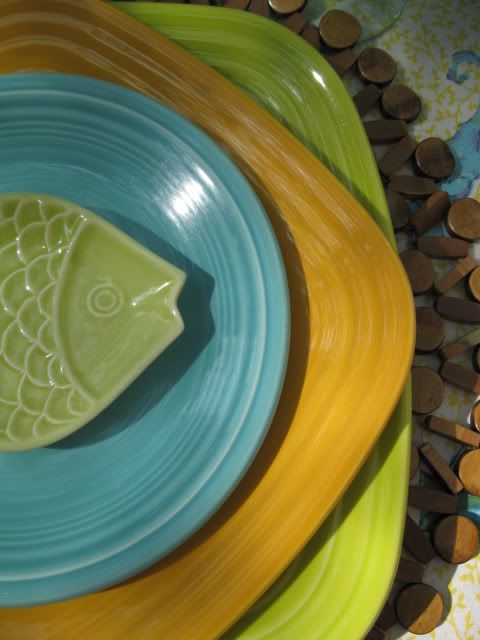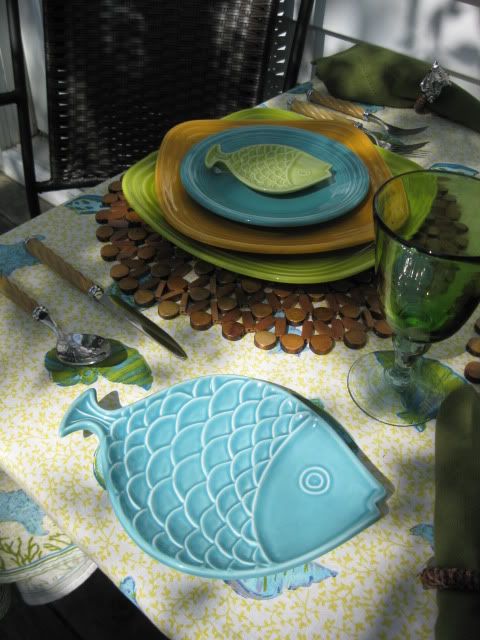 We've so enjoyed our summer dining this year...everyone except Fizz, that is!
I'll have to let the cats try a little al fresco on their cat deck!