I love my gray dining room walls. When I chose this color, my goal was to highlight my collection of yellow Harlequin dinnerware. Then Homer Laughlin came out with scarlet Fiesta, and red started creeping into the colorscheme. Woa. As nice as red and gray can be together, that's not what I wanted. My Spring re-org brought the yellow back front and center!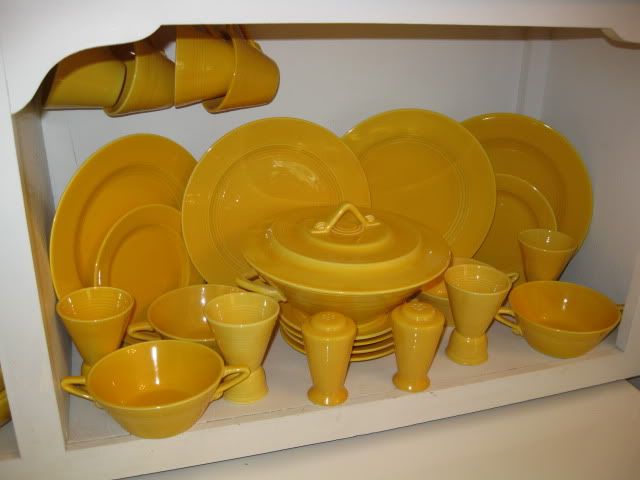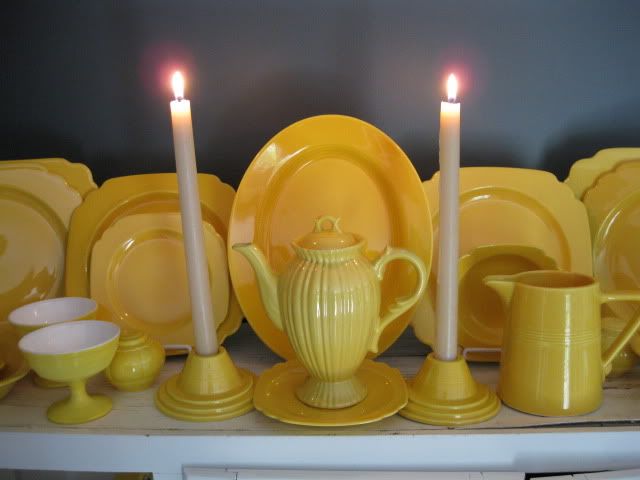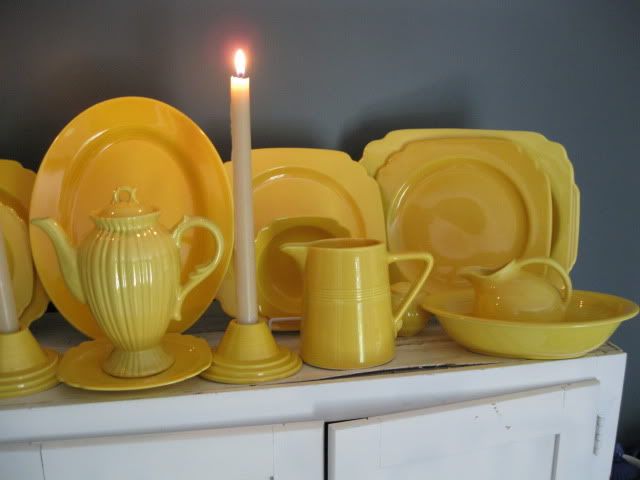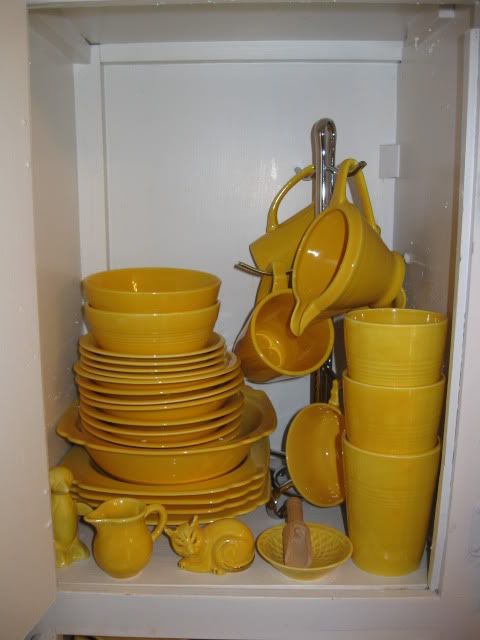 There's still plenty of room for other colors, too.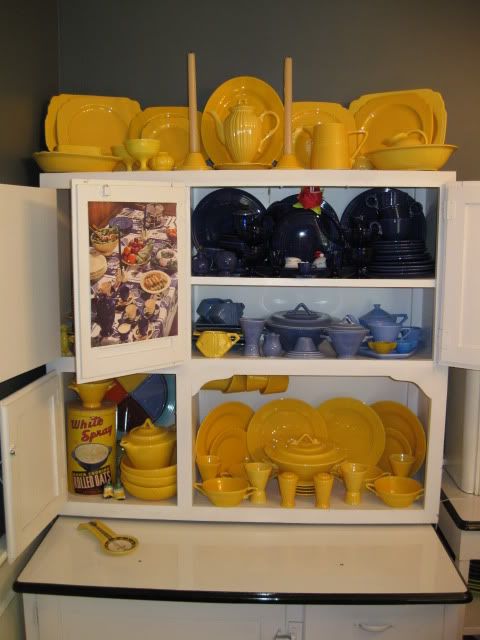 And a new curtain as well.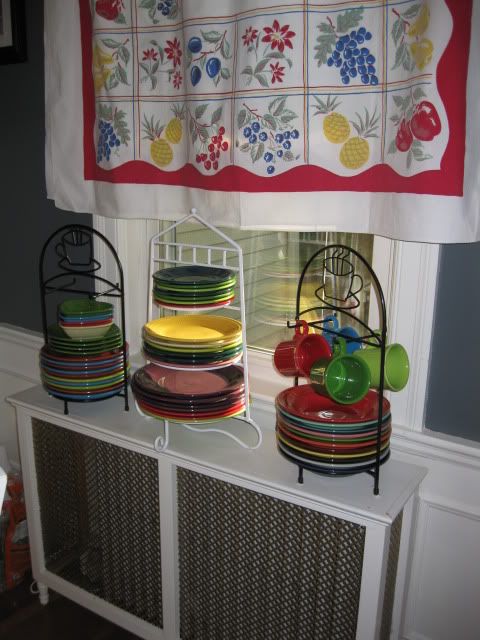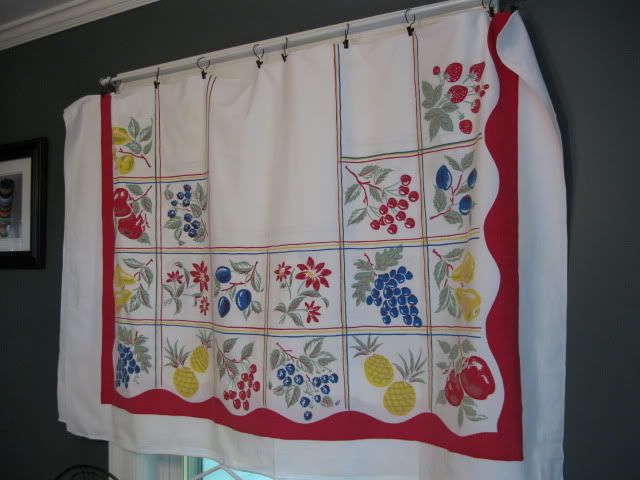 A mini-collection of Hall~
Scarlet can rule in the kitchen!
I'm sharing this peek at where I keep it all for the
second anniversary party
at The Tablescaper. Happy Anniversary, Tablescaper!