I really love the network of collectors. I recently received a note from my Fiesta friend Sue telling me about an additional colorway for the Startex Mexican cloth I shared in
May
.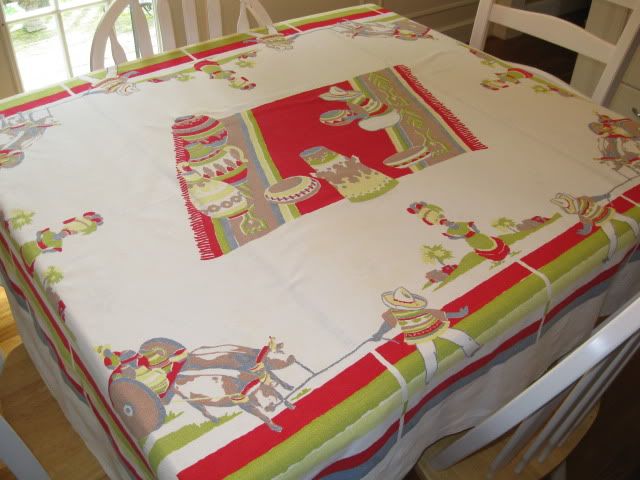 While my cloth features gray, scarlet, pale yellow, chartreuse and tan, Sue's Texas tabletop features a wonderful orange, green, chocolate and yellow colorway.
Doesn't this cloth look great with her combination of vintage and contemporary Fiesta and the Greek-style urns?
Thank you, Sue, for the tip about this second colorway. I wonder how many other version of this cloth may be out there?
Update: Here's a red colorway submitted by Candy. I think this cloth is an unfaded version of my colorway, but then again, mine could have been printed in a paler version of these tones.
It's for sale by
Monkey Grass Designs
on Etsy.